21st century liberated man. birds. tits. guns. squirrels. odd socks with holes.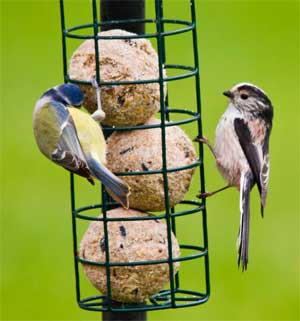 I've something to admit. I like watching birds. Yes, the feathered variety is drawing my attention more than the ones I spent my teenage years pondering over.
Yet if this attraction is a factor of one's age, the giggle I still feel inside when I tell my wife that I saw this type of bird in the garden  is an assurance that I am still not fully grown up.
Better still, I have a spot in my downstairs living room (well, downstairs is all open plan as I've knocked all the walls out, so call it what you like) where I can sit with my coffee, look out beyond my pond (which from this angle is a bit like a moat) and pursue the wildlife in my kingdom (back garden).
I think I know what you are thinking, because every time I receive my RSPB magazine I think the same too. Will I be wearing funny green clothes next, whizzing off at the crack of dawn to look at some rare bird on the North Norfolk Coast? Not me, but it got me thinking what it is to be a man in the 21st century. And the great thing about getting on a bit (at least that is what 43 is apparently) is as I get older, I care less and less about what people think. In fact, I care less and less about what I think too. I care less and less about what others think about what I think too.
 Bums
Who says we should stop finding the word 'tit' funny even though we are talking about those on a feathered bird? Who says that we should worry about matching our socks, or if our clothes come from a charity shop, or the perfect present for someone came from a car boot sale? Who says we shouldn't still have affection for the word bum or bottom?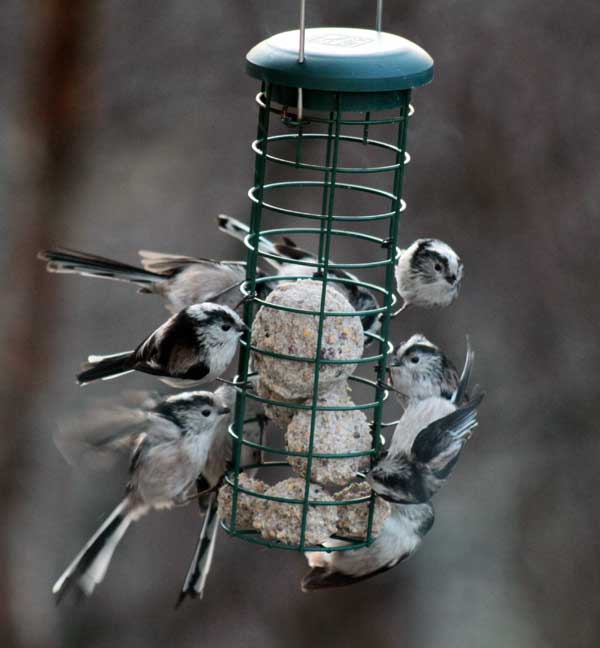 It's odd isn't it, that children do stuff according to their gender without being pushed into in in any way. Boys make dens, weapons and love to get muddy. Generally the sort of stuff that makes little sense to their mothers. Likewise, girls make things in a way that helps you begin to understand there's more going on in their brains than with the boys.  And curiously enough, no matter how clever we are or how old we get, nothing really changes. Sure, we get wiser and take our responsibilities more seriously, but when did we lose those child like properties of curiousity, exploration, and 'who care if I have holes in my socks'?
Guns and Squirrels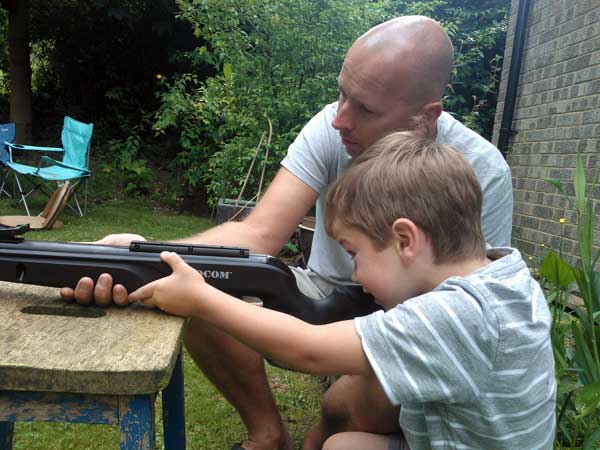 Above is one of my neighbours and his son. It's amazing how quickly boys of any age are drawn to something that shoots. In this instance it was just tin cans. But the great thing about this picture is that it shows something special about the father and son relationship, and the willingness to both share in the fun and step up to the responsibilities of teaching our children how to handle responsibility themselves. One of the delights of having some air guns, a big garden and a son is that we can also share these moments with many who don't have the opportunity to experience them in their own environment.
Now moving on from the fluffy side of shooting, it's not too long before someone reminds me of what guns actually do – kill things.  One of the reasons I bought my rifle was to control some of the fluffy local vermin that were destroying the bird feeders, nicking all the food in the feeders and on on the fruit trees. Of course, the other reason was to enjoy shooting tin cans and targets in the garden.
Eating Squirrels
So when you shoot some thing, it has a habit of dying, and you are left with a sense of what to then do with it. I suppose it is a similar feeling to seeing road kill at the side of the road, it's a bit of a waste to just leave it. Most people, and I am still probably in this class of people, will get a bit funny about the idea of eating a squirrell. Could it be its fluffy cutey cutey looks,  bushy tail, alert eyes, or just the fact you can't get it in the supermarkets that makes us feel queasy about shooting and eating a wild squirrell?I guess it would be the same about a bunny, or a chicken, if we had to take its life, whip its bits out, then cook it. Yet until recently, that's what we all had to do if we wanted to eat meat. Not only have we lost the desire to do this, but we also have to content with that peer pressure from people who secretly (or otherwise) think you must be a bit odd in the head to even consider it.
Yet the meet is lovely (I am told), not alot of it (but there are alot of squirrels around), and freely available. So when I man up enough to skin and prepare the squirrel I next shoot, I will publish the recipe for people to try out for themselves. Can't wait! For the time being, here's the recipe.
Back to Birds
Here's the view from the window: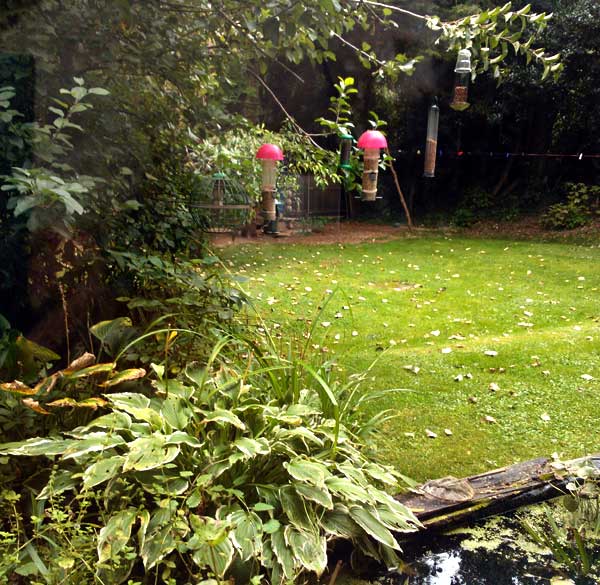 Hanging up bird feeders is one of those things that fills you with expectancy, usually followed by a degree of disappointment because nothing comes for a while. In fact, some time you get so fed up with gazing out at the lack of action that you forget you ever hung the things out. However, and here's a tip, hang it up, forget about it, then get surprised when you remember because the feeder is likely to have something feeding off it!
It's lovely when the first birds arrive (usually blue tits, followed by great tits and coal/long-tail tits). It's a similar pleasure to putting out a bird box and finding out that something has moved in! Anyway, today was an exciting bird day as a woodpecker decided to have a nibble! So here's a quick summary of what was pecking on or around the feeders dangling outside the window.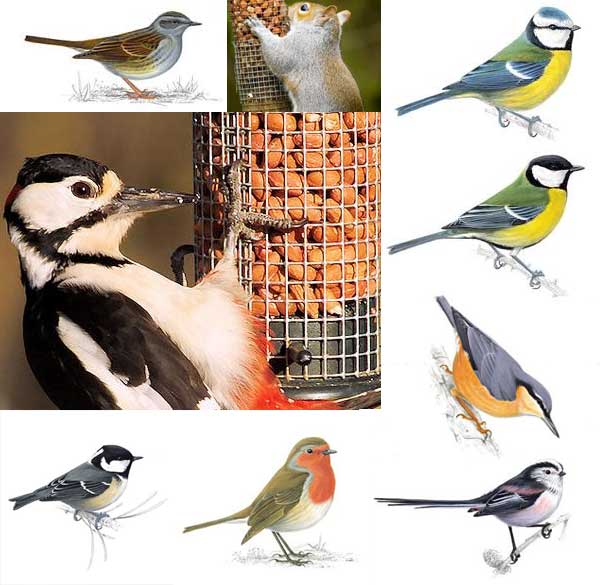 Why I Wrote This Post
Perhaps it's my age, but now that I am here I nearly forgot why I started. It's a bit like when you go upstairs and then forget why you did it. Whilst the semblance of a memory is still there, I just wanted to say this. It's great being a bloke. It's great to laugh at things that sound funny, to shoot things, to spend time teaching others their responsibilities, to share things with others, to watch in amazement the world around us, to prepare and eat part of that world that you have just shot, to forget about the worldly image of what you are meant to be. Above all, and that's it, just come back to me why I started this post, it's great to be who you really are not what everyone else might want you to be.
-MK