Meet Stewart
Many of you (particularly if you live in Trowse, go to Trowse Church or St Thomas in Norwich) have met Stewart. He's a kind and gentle giant (6 foot 4) of a chap, who's nickname is appropriately 'Biggun'. He's got a fascinating history and wanted to share this with you as it's a great example how a little help and a welcoming authentic community can change someone's life.
I first met Stewart whilst sitting on a sofa waiting for a start of a meeting at the Kings Centre in Norwich. We got chatting, and soon found out that the bag he had with him contained everything he owned and was sleeping rough under the Trowse bypass. Whilst many homeless (or poorly housed) people I have met in the past carry a lot of baggage with them in the shape of alcohol, drug or mental problems, Stewart had none of those. There was a gentle kindness to the chap, and also, a determination not to fall into the benefit trap but to work his way out of the situation back to some sense of normality.
A Little History
Until recently, Stewart was working as a crew member on the Taylor Swift global tour. Prior to that, he was on the crew with Bruce Springsteen, Robbie Williams and Kylie Minogue. In the past, he had also worked as a doorman in Norwich and Glasgow.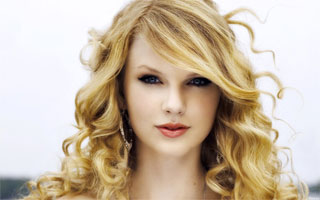 A couple of months ago in Glasgow, the tour company dropped its crew members leaving many people in the lurch, such are zero hour contracts. With just £15 in his pocket, he walked back to Norwich which was the only place he really knew anyone friendly. 3 1/2 weeks later he arrived in Norwich with nothing more than the bag he had with him. Determined to work, he started selling the Big Issue outside Sainsburys on Queen St in Norwich.
A Different Roof
In chatting with him at the Kings Centre, it was a coincidence to discover we both had a roof over our heads in the village of Trowse. Mine was my house and his was the A146 flyover (with river frontage as an estate agent would point out 🙂 ). So after getting to know him, I showed him around the village, introduced him to the local community, and after some recent personal changes in my life I was able to offer him a roof over his head. It was the least I could do help. The decision was made easier when he told me of how some youth had set fire to his sleeping bag, whilst he was in it. It reminded me that living rough is not an idyllic Bear Grills kind of lifestyle a lot of the time.
Welcome to the Community!
Whilst it's easy to be judgemental about people on the streets, fearful even, I've been really blessed by having him around and it's been so touching over the month or so he's been living with me to see is the kindness shown to him by people in the broader Trowse community, St Thomas and Trowse churches. He really has been blown away by people's kindness and it is touching to see the gratitude he has shown to all those who have helped him.
He has become an active member of the local community, helping local people out with various bits of work and serving at the local church. I have found this so encouraging to see how someone new being placed in real community with real people can really thrive. What's been mindblowing  is the kindness people in the local community have shown him. From saying hello and chatting in the street, to offers of work, freebies and the like.
Some Photos
Stewart's CV
Although Stewart is well on the way to full time employment now, if you would like a copy of his CV, get in touch with him (swifty999@outlook.com) or through facebook (stewart poole of Trowse)
Stories to Make You Smile
When Stewart was sleeping rough and selling the Big Issue, a very kind hearted woman came out of a shop and gave him an electric kettle. Although gracious in accepting the kindness, he smiled as he wondered where it would plug in under the bypass.
Lynx deodorant works well for more than teenagers. Since borrowing some of my son's, he seems to be getting a lot of good attention from females.
Willing to serve at church, Stewart has been seen wearing a choir robe and arranging flowers. At 6 foot 4, it's an interesting picture!
Another kind hearted lady came out of Debenhams with a gift of three china Buddhas. He wasn't too sure what this lady was thinking! Diet?
Stewart has no teeth, due to a diet of fizzy drinks and donuts in his  formative years. Let this be a lesson to your all kiddies!
Some Thanks
There have been so many people who have been so kind in helping Stewart back on his feet so I might miss someone (sorry!). First of all, to Roger the taxi driver (Kings) who was one of the friendly faces I believe that brought Stew back to Norwich. My son Peter, for so graciously welcoming him into our home. Lady Debbie Harris of Trowse who's generosity and kindness is on a different level completely. For Reverends David Lloyd and Ian Dyble of St Thomas in Norwich, and Rev Janice and Rosemary from Trowse Church. A big thank you to the diamond geezer Ben Borley, for being a generous friend and authentic bloke. And lastly, to the whole community of Trowse who have welcomed Stewart so warmly. It's great to be a part of a community of people who genuinely care.
A Final Message
There's loads of references in the Bible about loving your neighbour, and the 'golden rule' of treating people as you would like to be treated yourself says pretty much the same thing. It's easy to love people who are lovable, like-minded and 'safe'. It may be a challenge to love your neighbour when you really don't like them, to love those that are very different to you or represent something 'unsafe'. It's easy to remain in your comfort zone and retreat into whatever bubble you've created for yourself. Here's a challenge, and does require a step of faith: next time you see someone lost, down on their luck, sad or grumpy, different or odd,  say hello to them and share something that could change their day.  You never know, it could change their life..
And a Happy Outcome
After several months with me, it's great to share that Stewart has work, a great bunch of people who care about him in the Trowse and wider community, happily singing in the choir at Trowse Church and plenty of work on. He's found himself a place to live in a wonderful community on Thorpe Island, and moving forward. It was a little sad to see him go, and my dog Leia misses him but it's great to know he's moved on and in a better place for having spent the time in the village.