Things I Learnt This Summer
Alas, this summer has been one of making things. I've rediscovered the joy of learning new kills and putting them into practice. here's some of the things I've made and what I've learnt along the way..
How to Make a Trailer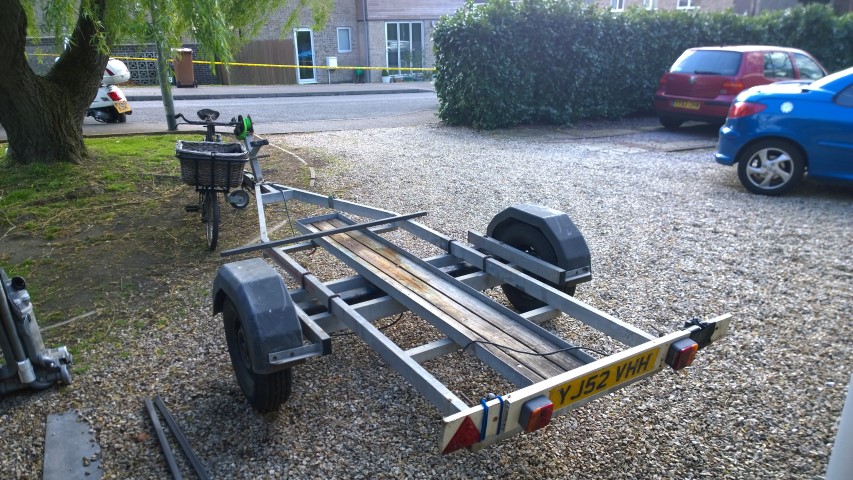 This is the trailer that came with a boat I inherited. Since it isnt much use other than for a boat, I decided to transfer it into a multi-function trailer with a bit of Sketchup design and some wood.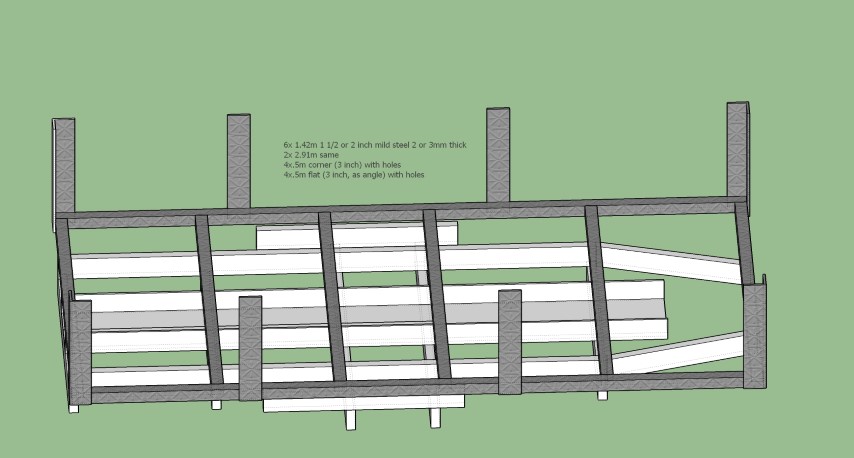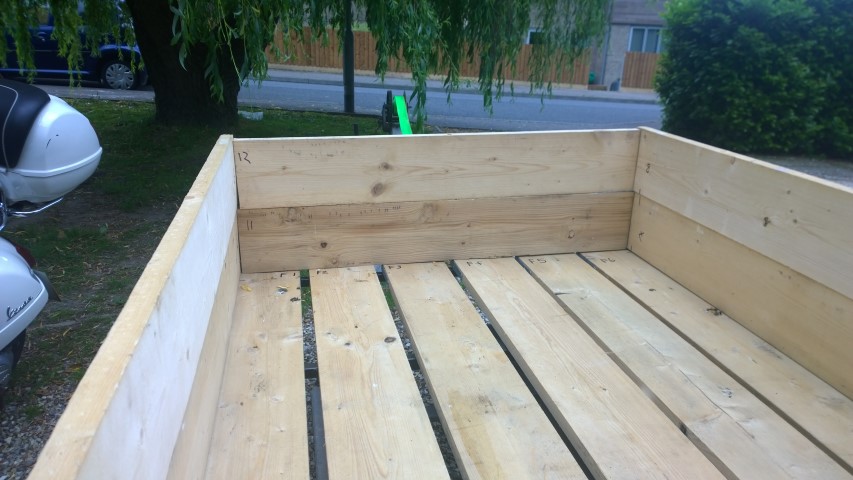 Things I learnt:
There's a local company in Trowse that supplies and welds metal, and good value for money too.
How to weld badly, and then how to do it better.
The trailer wheel later fell off, nothing to do with me but taught me about trailer breaks, axles, and a wonderful company Norfolk Trailers who helped me figure out what to do about it. It also taught me about the delight in discovering companies on industrial estates in Norwich!
Pallet Lifting Tool
Anyone who has tried to used pallet wood will learn it's a bigger to get apart without a special tool, so I made one.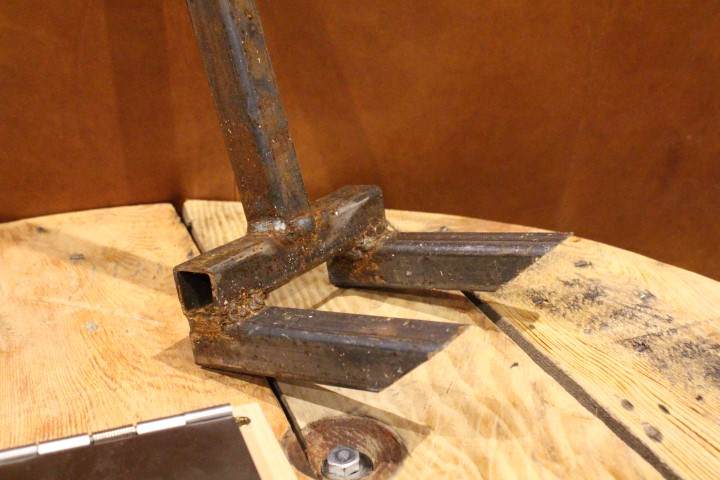 What I learnt:
Welding badly means things fall to pieces.
Weld them properly, and they work without falling apart.
My welding machine is faulty.
 A New Trailer, Upcycled
Since my delightful trailer's wheel fell off, needing a new axle, I found a dead cheap one on ebay and refurbished it.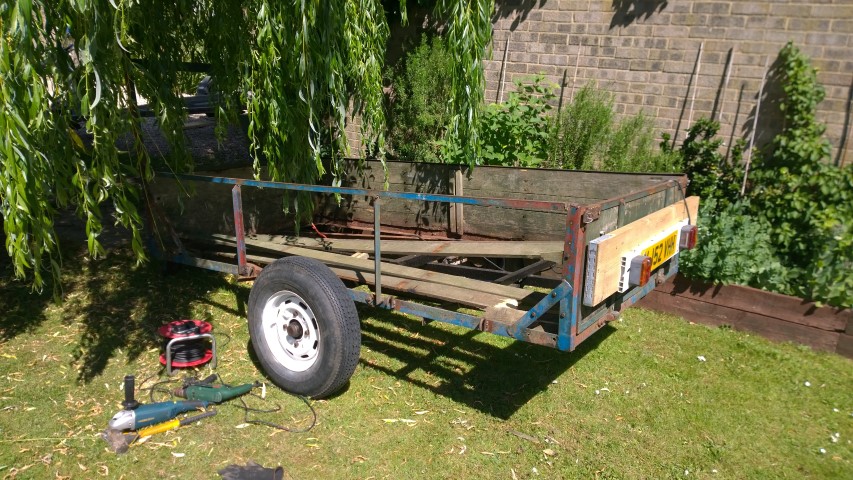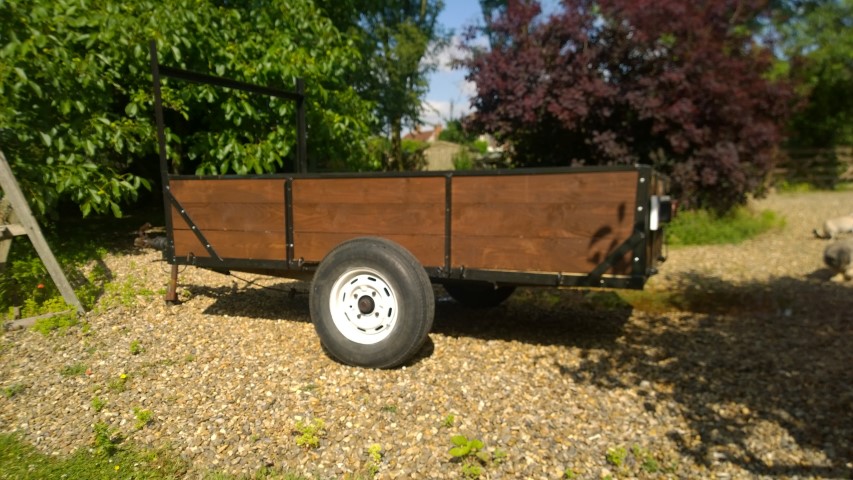 Things I learnt:
The grandad who originally made this was dead proud of it, so I was really pleased to give it another life.
Dampers, breaks, load, more welding, how to fit a new trailer board.
I love having a trailer, every man should have one.
A Retail Thingy.
My son was determined to make his own money, so her sourced a load of things and had the balls to then take it to festivals and the streets of Norwich selling stuff to help pay for his University.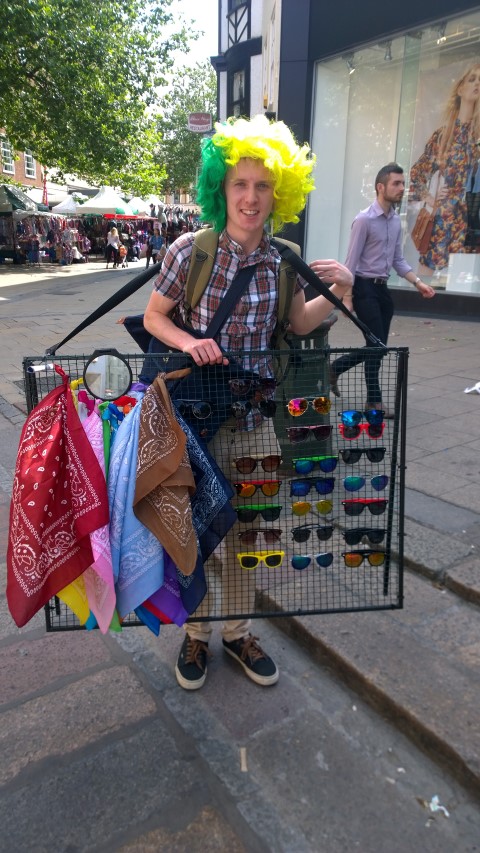 Things I learnt:
I am so proud of my son who has the courage to make his own way in life.
With a welder, there's loads of things you can do.
With a 'Peddlars License' you can sell on the streets legally.
Welcome Desk
St Thomas is starting a new site called St Albans in Lakenham, Norwich. They wanted a welcome desk, so I designed and built one using the pallet tool previously mentioned. Dave (the Vicar) cast the vision, and I got on with the job.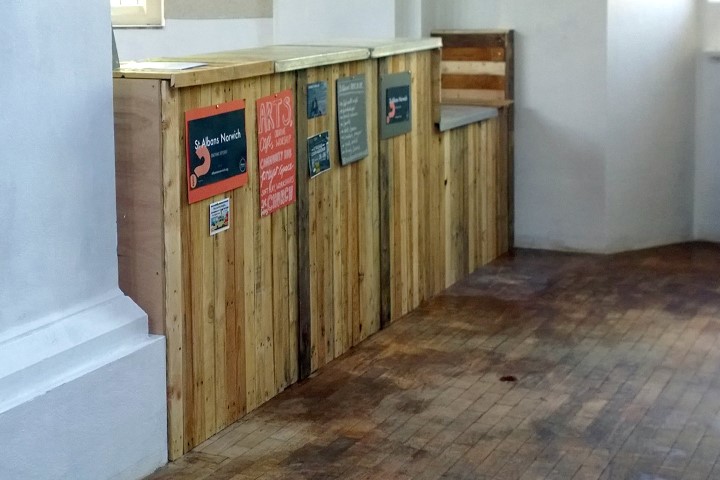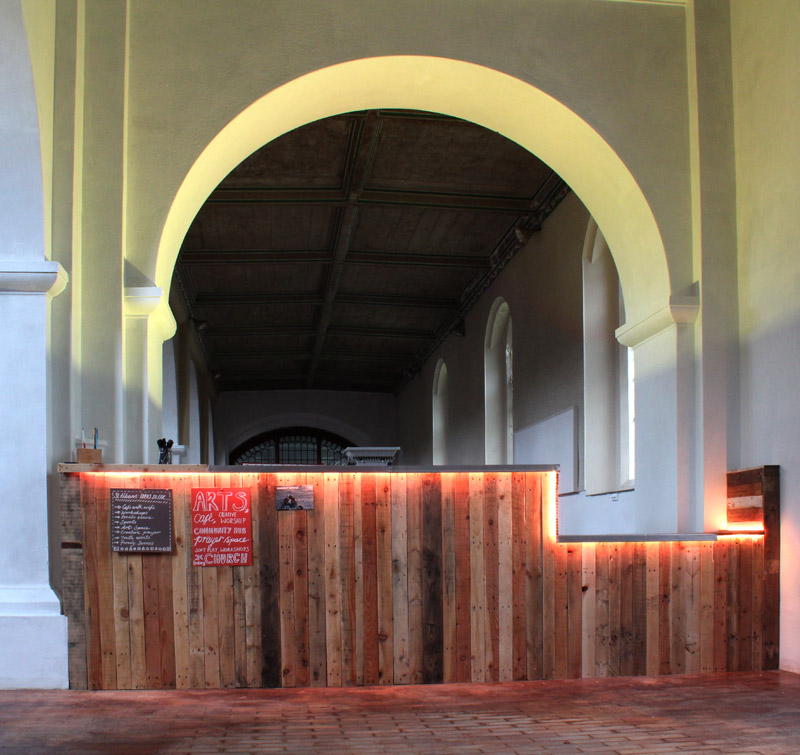 Things I learnt:
Its great to have a pallet tool, with it you can get so much great wood for nothing.
Using pallet wood has its challenges, it's not always straight.
You can use old tea trays from a school as a top (thanks Hazel!).
Compost Bin
Following on from the welcome desk, I made a compost bin for a friend.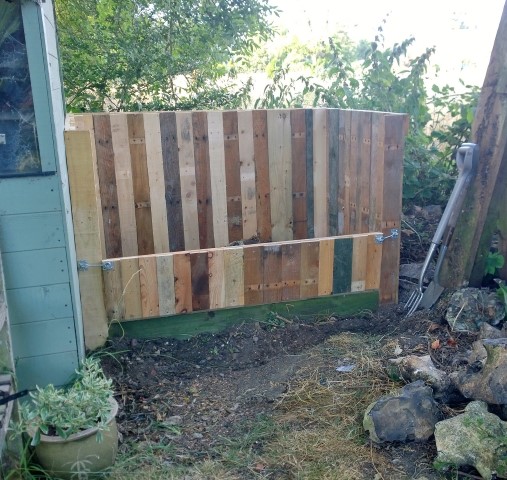 Coffee Table
As a welcome to your new home pressy for David the vicar, I made this out of an old washing machine and Cable Reel: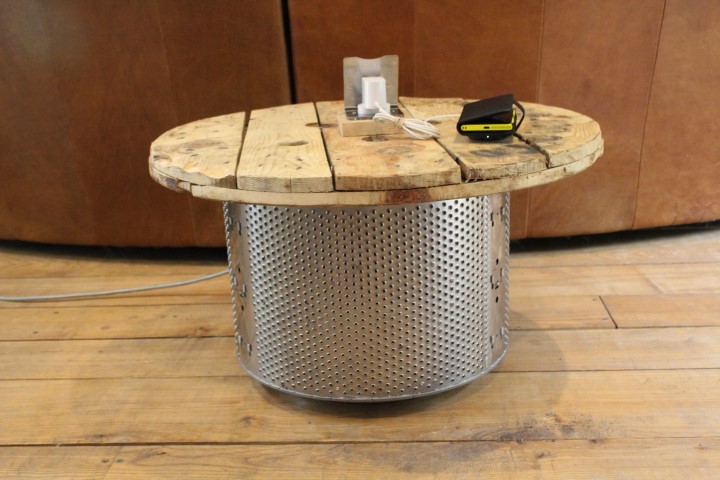 Things I learnt:
There's so much stuff you can build things out of.
Getting the drum out of a washing machine takes time and patience!
By adding new features to basic designs, you can make something really useful and doesn't cost a penny.
Coffee Table from Pallets
It's easy to do some funky stuff with a bit of creativity and some blue pallets from an industrial estate in Norwich.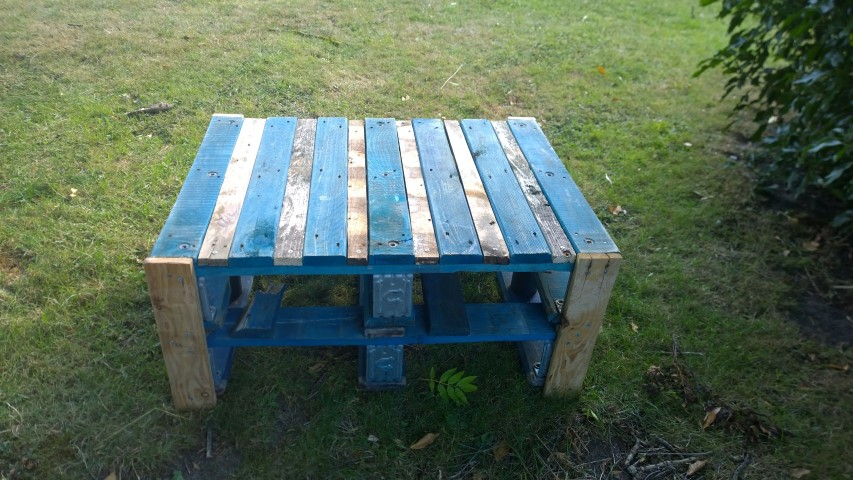 Lights from Espresso Tins
I saw funky lights in Calais recently, so decided to make my own. After a chat with the wonderful manager at Loch Fynne recently, I made these for St Albans.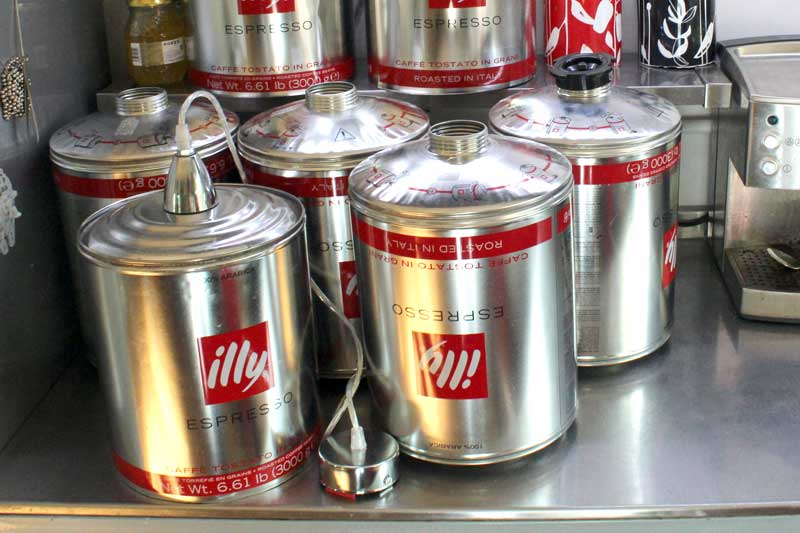 What I learnt:
1mm metal cutting discs allow you to chop the top off.
LED bulbs are great, as they give off so little heat.
Get things off ebay, hunt around, you can find stuff for a fraction of the cost in the shops.
Lastly, trailer for a Vespa (current project)
I don't have a car any more, but needed some more capacity for my Vespa GTS300 to tow things. So this is the frame I made and this is what I hope it will eventually look like: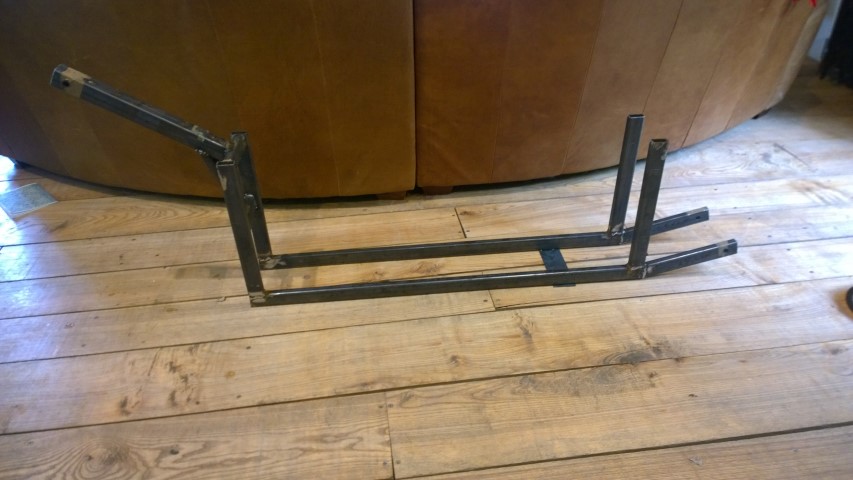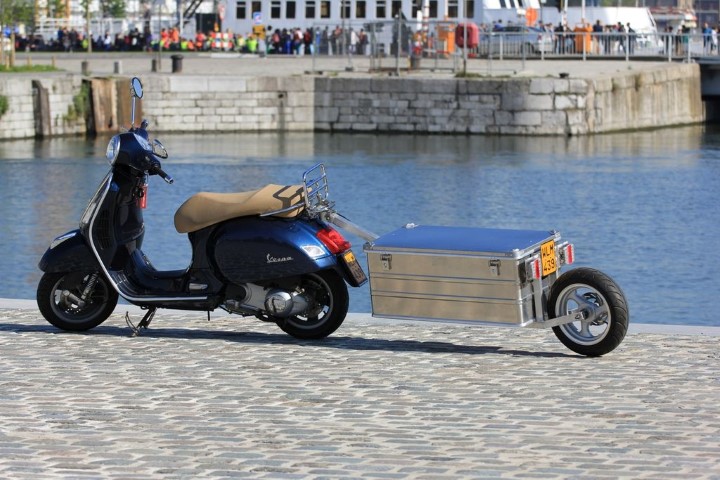 Things I learnt:
The new Kemppi welder I was given is amazing.
You need to be quite accurate with making this sort of thing, else it doesn't work.
I have some great friends.
How to make an axle from scratch.
So if you are making stuff, want to know how I did it, do get in touch.