Combat Paintball Thetford: service with a smile and a dinosaur.
A few months ago, I wrote about the delightful Egg Shed in Wymondham for it's wonderful thoughtfulness. Whilst that one leaves you with a wonderful taste in your mouth, in this post I'll tell you about a great experience that leaves you with a bruise. Combat Paintball in Thetford is a must, not just for those people who love to shoot and blow up things, but also for those who love great customer service.
The boss has a wonderful attention to detail, including this themed 'zombiezone' set up with upturned coffins to hide in..

"It was best paintball experience I've ever had by far, and one of the best customers experiences too" – me
I used to think paintball was won of those things that would be pretty much the same anywhere so travelling 20 or so miles to somewhere near Thetford for such a samey experience wasn't something I was that bothered about. However, my son Peter had organised an event with 27 or so of his friends from Wymondham College and I went along to offer my 'responsible adult' services to make up for a few that had bottled out.
I am a bit of stickler for great service so wasn't expecting much. Kind of a load of semi-literate teenagers mumbling a bit, pointing a finger or two, within the confines of a shed that smelt of toilets whilst behind the scenes some franchisee took in the cash.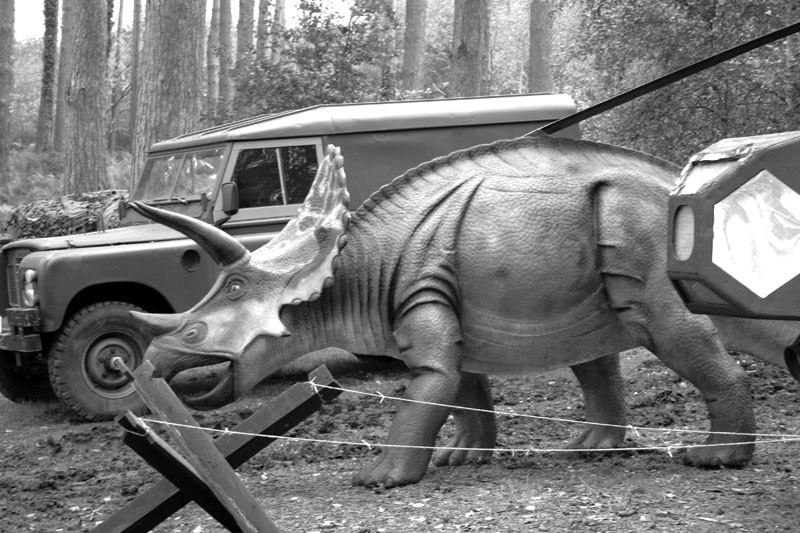 Combat Paintball was a wonderful surprise! From the moment you realise that the place really seems to be in the middle of nowhere along loads of tracks suitably signposted, you begin to think, hey, this place is different. The first thing you notice as you arrive is it's more like a film set than a traditional paintball bog. There's military stuff, tanks, helicopters, a dinosaur between a helicopter and a Landrover, gun inplacements, noises, smoke, free tea and coffee, a shop that oozes money from you, and the kind of things that just keep telling you this is a place that someone has put a lot of thought in to. Also a place where someone got a dinosaur at a cart boot sales and wondered what to do with it.
A chap called Pierre is to blame. He seems to have assembled a great team of people who love paintball, and love giving a great experience to anyone who wants to give it a try. He seems to have created a passion for delivering a great experience in every one of his team. Even the health and safety bit was fun, with a chap showing you how to use one of the grenades safely by lobbing it out the back of the training area. When it went off, various (fake!) body parts were thrown back into a team of laughing teenagers (and two of their parents!).
Even the included food, tea and coffee was great. With the offer of things that people actually wanted, it didn't take long for many of the shooters to lighten their wallets to take home lots of things that would have their mothers tutting. Even the staff offered to take photos of us (with a decent camera!) and give us a CD was great. They didn't want to charge us for it, which is a great ploy because it then helps advertise themselves as numerous people stick it on their Facebook etc.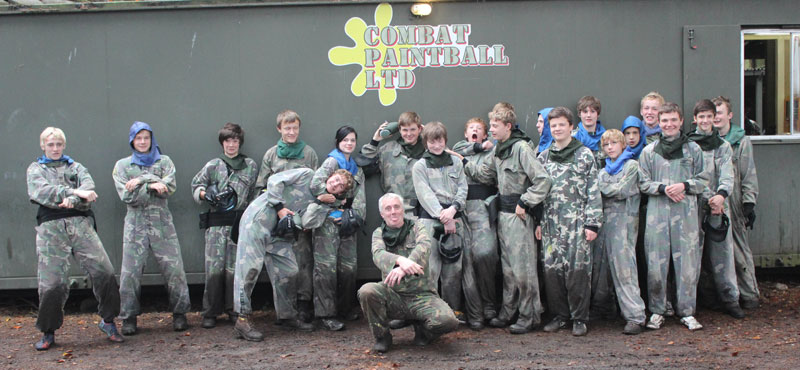 Needless to say as a business, these guys have got it spot on. So many of the paintballers were talking about the next time they go, would be recommending it to friends, etc etc. It has the great combination of a great offering, brilliant customer service and fun that makes you want to go back for more when the bruises die down. Had I known it was as good as this before I went, I would definitely have gone before!
For anyone who is thinking of giving it a go, do so! You'll love it. Here's the contact details:
BOOKING HOTLINE
LO-CALL 0845 260 4567
EMAIL:james@combatpaintball.org
Thetford Forest Plot 2010
Roudham Heath
Thetford
Unfortunately due to Thetford site being in the Heart of Forestry Commission Land no postcode is available. However they are very easy to find as we they are just off the A11 dual carriageway 3 miles out of Thetford heading towards Norwich (Look for Road Signs). They are accessible from both directions on the dual carriageway due to having an underpass at the entrance to the site.
CORRESPONDENCE ADDRESS:
Combat Paintball LTD
Mill Pond Farm
Garboldisham
Diss, Norfolk
IP22 2SP
MOBILE CONTACTS
James on 07802 493885 – Bookings Manager
Pierre on 07776 016654 – Site Manager